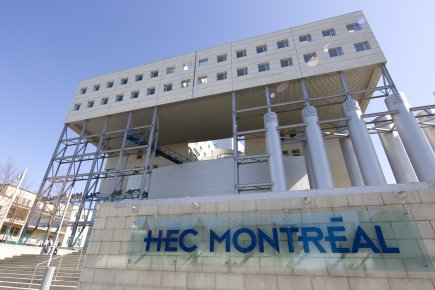 Location:
Montreal, Quebec
Program Options:
Full-Time, Part-Time
Program Length:
1-year (Full-Time), 2-years (Part-Time)
Accreditation:
AACSB, AMBA, EQUIS
Tuition and Fees:
$7,500 (Quebec), $15,300 (Canadian), $31,000 (International)
Notable Rankings:
22nd Internationally (Forbes), 79th Globally (Economist), 2nd in Canada (Canadian Business)
GMAT:
Required
Specializations:
N/A
School Website:
http://www.hec.ca/en/programs_training/mba/
HEC Montreal offers the MBA in both French and English. The average age of students is 31 with 93% of students being fluent in French and 100% fluent in English. As a Quebec-based program, tuition is quite reasonable and the program does have accreditation with both AACSB and EQUIS, as well as with the Association of MBA's.
Employment Summary
6-Month Placement Rate:
85%
Average Salary:
$80,532
Average Salary Increase:
35%
HEC Montreal does provide fairly detailed placement statistics. The average annual salary of graduates is decent by Canadian standards and when you take annual bonuses into account, total annual compensation approaches $100,000. The two largest career types for students are Marketing/Business Development (31%) and Consulting/Strategy (21%). 62% of graduates end up in Quebec, 26% end up Internationally, and only 12% end up elsewhere in Canada.
Summary
As a Quebec-based program, the tuition is very reasonable for Quebec and Canadian students. Tuition is also quite reasonable for International students. As a one-year Full-Time program, the total outlay for tuition and lost earnings is well-below other Canadian programs. The program is well-ranked and fully accredited, so the overall quality is quite good. However, if you don't speak French fluently, you may struggle to find a good placement after the MBA.